Fallout 3 was the 2008 reboot of the beloved late-90's PC role-playing series, Fallout. Now a classic RPG beloved by millions of fans worldwide. The Fallout series went on to spawn two more games, Obsidian's Fallout: New Vegas and the massively-popular sequel, Fallout 4.
It's still a great game even 10 years later. With all the DLC content available at such a cheap price, you can enjoy the DC wasteland in all its glory. The huge array of mods available only make it better and more appealing than ever. There's never been a better time to experience Fallout 3, whether for the first or 101st time.
Also Check out: 15 Best Fallout 4 Mods for PS4, PC, Xbox One and 16 Best Fallout: New Vegas Mods For PC
Here are Top 15 Fallout 3 Mods for PC
---
1. Unofficial Fallout 3 Patch
This definitive package includes a wide range of fixes, updates, and changes. It all comes in one simple and handy plugin, too. Highly recommended for an improved Fallout 3 experience all-round. Download here.
---
2. Fellout
Fellout is a graphical overall mod that removes the awful green tinge you'll find everywhere in vanilla Fallout 3. A lighting and weather overall that's highly recommended if you're looking for a more realistic-looking wasteland. Download here.
---
3. NMC's Texture Pack
The only texture overhaul pack you'll need to make your DC wasteland look as sharp as possible. The base game is pretty ugly at this point, let's be honest. This essential fallout 3 mod, although it won't make it look as good as Fallout 4, helps to alleviate that problem a considerable amount. Download here.
---
4. Games For Windows Live Disabler
Anyone who has played Fallout 3 on PC will know how annoying and obnoxious the Games For Windows Live feature can be. A weird and antiquated remnant of PC gaming's past-life, GFWL probably doesn't even work. This simple and easy mod removes it completely. Very nice. Download here.
---
5. Fallout 3 Redesigned – Formerly Project Beauty HD
The faces of Fallout 3 are pretty bad, especially in 2018. They all look muddy and bland. This comprehensive graphical mod makes the faces look better, sharper, and less bad. Download here.
---
6. Iron Sights Mod
Fallout 3's minute-to-minute action was never the reason to play it, and it's only gotten worse with age. Fallout: New Vegas added the ability to aim down sights on all guns, which helps to make the action feel a bit tighter and more responsive. Even if you're not a fan of FPS games, you can't deny the convenience of this iron sights mod. Download here.
---
7. Fallout 3 Wanderer Edition
This massive gameplay overhaul changes Fallout 3 in some major ways. It brings in over 50 different mods to completely change the Fallout 3 experience. This mod, which we only recommend to people looking to completely overhaul the game, includes a variety of changes, ranging from FPS enhancements, alternative character start options, options to slow the leveling curve, and more. Download here.
---
8. Stutter Remover
Fallout 3's engine was never the most optimized. Bethesda's open world RPGs are known for their abundance of technical issues. There are a number of mods to fix some of these issues, but one that you might want if you're getting performance hitches and FPS stutters is this mod that removes the stutters completely. Recommended for a smoother Fallout 3 experience. Download here.
---
9. EVE – Energy Visuals Enhanced
This mod aims to overhaul the effects of energy and plasma weapons, making them much more deadly-looking and much flashier. It makes energy weapons more appealing and much more deadly. It also adds some new weapons. Download here.
---
10. Ultimate Perk Pack
There are a nice variety of perks available to you as you progress in vanilla Fallout 3, but if you've played it a few times before, you'll probably find you've explored them all and already have your go-to favorites. This mod adds a number of cool new mods to expand your options when you level up. Download here.
---
11. Enhanced Camera

If you like to play Fallout in first-person (I know I do), you'll be well aware how limited the first-person interactions can be. This mod aims to improve the first-person camera, letting you see your feet when you look down (!!), and allowing various scenes that would normally put you into third-person to be viewed in first-person. Download here.
---
12. Mart's Mutant Mod

If you play Fallout 3 for a while, or if you've already played it before, you'll start to run into the same wasteland monsters over and over again. It can start to get a little tedious. This mod adds a wide variety of new monsters and creatures to the world of Fallout 3. Download here.
---
13. Weapon Mod Kits

One of the coolest things Fallout: New Vegas introduced was weapon mods. The ability to tweak and improve your weapons with various attachments and improvements helped make the combat more engaging and more varied. This mod adds a similar system into Fallout 3, letting you customize your weapons with silencers, scopes, and more. Download here.
---
14. FOOK (Fallout 3 Overhaul Kit)
This massive overhaul mod adds a large number of new items, high-quality re-textures, and many other gameplay changes. Great if you're looking for a huge overhaul to completely change the Fallout 3 experience. Download here.
---
15. Enhanced Blood Textures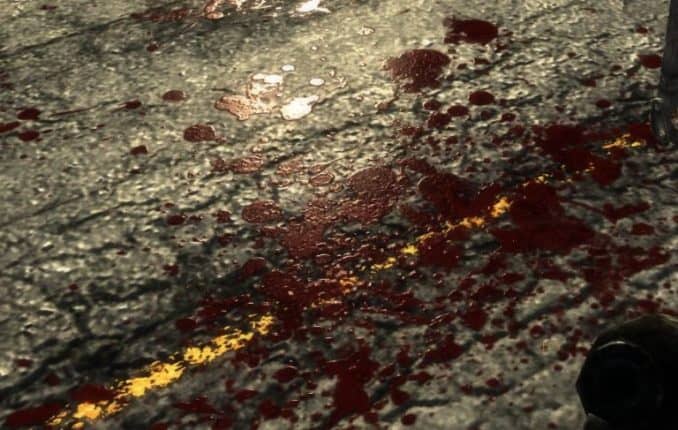 A simple mod that improves the blood texture to make it sharper, clearer, and less muddy. You'll be spilling a lot of blood in this game, why not make it look good? Download here.
---
These are 15 must have fallout 3 mods available for Fallout 3 on PC. There are plenty more out there, but these are just some of the best to get you started.
Let us know if you think we missed anything!