Vampyr is a fresh and exciting RPG that puts some much-needed vampire flourish in video games. If you want to play more games like Vampyr then you are at the right place. There aren't enough vampire games out there, so Vampyr is a welcome treat to anyone that's a fan of vampire fiction. Set in a dark and gritty 1918 London, Vampyr offers fast-paced third-person combat, an epic storyline, and plenty of blood-sucking. Here are some games that scratch a similar itch. Below are the 15 best games like Vampyr that everyone should play, at least once.
Vampyr available on platforms

:

PlayStation 4, Xbox One, Microsoft Windows

Developer: Dontnod
Publisher: Focus Home Interactive
Format: Played on PS4
Release Date: 5 June 2018
Where to Buy: Get Vampyr For PlayStation 4
Games Like Vampyr (2018)- Similar Recommended Games
---
1. Vampire: The Masquerade – Bloodlines
This classic vampire-themed RPG thrusts you into the dark and dangerous underworld of vampires, werewolves, ghouls and other nightmarish creatures. Vampire: The Masquerade – Bloodlines is a game based on the beloved role-playing series of the same name, and Bloodlines is its most successful video game adaptation.
The game features rich character customisation, well-written and intriguing mysteries, storylines, and characters, open-ended quests and plenty of variety to keep you entertained for hours.
It's a wholly unique game and arguably one of the best vampire games ever made. If you enjoyed Vampyr, you owe it to yourself to check out Vampire: The Masquerade – Bloodlines.
Platforms: PC
---
2. Nosferatu: The Wrath of Malachi
Nosferatu: The Wrath of Malachi is a neat early-2000s first-person shooter that is about as vampire as you can get. The story is a version of Bram Stoker's Dracula set in 1912.
The game features some interesting ideas similar to modern roguelikes. The objective of the game is to rescue the members of the protagonist's family within the hour and a half time limit, and interior of the castle is randomly generated upon the start of each new game.
Platforms: PC
---
3. DARK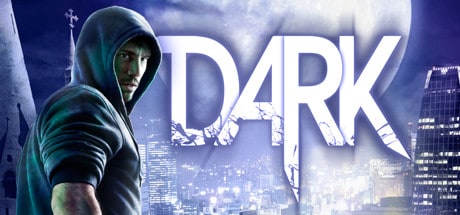 DARK is a tense and exciting stealth game where you play as a vampire badass. Sneak up behind your foes and drain the life force out of them in a variety of satisfying ways.
There's a quick teleport that allows to dash behind your enemies and quickly finish them off. The game features RPG progression as you make your way through the story's missions and rewards skilful play.
Platforms: PC, Xbox 360
---
4. Castlevania: Lords of Shadow
Considered a sort of reboot of Konami's iconic vampire action series, Lords of Shadow puts players in the role of Gabriel Belmont (voiced by Scottish actor Robert Carlyle) as he journeys to avenge his deceased wife.
Its fun and satisfying combat, smart and engaging puzzles, vast and gorgeous environments, and memorable boss battles make it a game well-worth experiencing, especially for anyone who's into some good old fashioned vampire fiction.
Platforms: PC, Xbox 360, PS3
---
5. Castlevania: Lords of Shadow 2
Lords of Shadow's sequel maybe even more appropriate for fans of Vampyr. In Lords of Shadow 2, you are actually put in the role of infamous vampire legend Dracula himself. There's plenty of awesome vampire action to be enjoyed here, and it may scratch the vampire itch even more so than the first game.
Lords of Shadow 2 continues the trend of fun and rewarding combat, quality voice-acting, awesome set pieces, and some pretty visuals (for the time anyway).
Platforms: PC, Xbox 360, PS3
---
6. Lords of Shadow: Mirrors of Fate
Mirrors of Fate takes Lords of Shadow and brings it back to Castlevania's side-scrolling routes with this 3DS spinoff.
The game features a blend of the more traditional 2D combat you'd expect from the series and the combat from the Lords of Shadow games. It also takes some of the puzzle-solving elements from Lords of Shadow.
The updated version of the game is also available on Steam, Xbox 360 and PS3.
Platforms: Nintendo 3DS, PC, Xbox 360, PS3
---
7. Bloodrayne
The game that made the lady vampire badass icon that went onto to spawn a variety of sequels, films, comic books, and other extended fiction.
Bloodrayne's action may seem a little dated at this point, but it's still a solid recommendation for any fans of all things vampire. The hack-n-slash action game still has plenty of fun to be had, and more than enough vampire badassery to boot.
Platforms: PC, Mac, PS2, Gamecube, Xbox
---
8. The Witcher
The game that started the iconic Polish role-playing series. Everyone now knows the monster-slaying series thanks to 2015's massively popular and critically-acclaimed Witcher 3: Wild Hunt, but far fewer have tried the original Witcher game.
It certainly isn't as pretty or polished, nor is its action as smooth and satisfying, but The Witcher is still an excellent RPG with some great writing, an interesting set of characters, and a vast and unique world.
The Witcher's blend of creative monsters and ghouls are certainly in-keeping with Vampyr, and its dark, gritty tone fits as well.
Platforms: PC, Mac
---
9. The Witcher 2: Assassin of Kings
The Witcher 2 is perhaps a more accessible game than its predecessor, and certainly quite a bit more modern. More akin to The Witcher 3, this game's combat is more involved and more satisfying, its visuals far more impressive, and its story quite a bit more exciting.
It's a great game regardless, but the variety of monsters, ghouls, and vampire-like creatures are sure to catch the eye of Vampyr fans. The game is pretty similar to Vampyr.
Platforms: PC, Mac, Linux, Xbox 360
---
10. The Witcher 3: Wild Hunt
The Witcher 3 is an amazing RPG that everyone should play, but its huge cast of monsters is just yet another reason why you should.
The game expands upon what made 2 great into an extremely vast open world with rich and deep systems, dense and captivating storylines, and stunning visuals.
You should play The Witcher 3: Wild Hunt, it's a fantastic game.
Platforms: PC, PS4, Xbox One
Also see: 15 Games like The Witcher 3: Wild Hunt – Best Action role-playing games
---
11. The Incredible Adventures of Van Helsing
This indie Diablo-like pits you as the legendary Van Helsing himself against hordes of werewolves, demons, ghouls, vampires, and all manner of monsters.
It certainly fits the bill of Vampyr's dark fantasy setting and atmosphere and it's a pretty fun loot game, too.
Platforms: PC, Mac, Xbox 360, PS3, PS4, Xbox One
---
12. Legacy of Kain: Soul Reaver
The Legacy of Kain games features plenty of vampires to give you your vampire kick. These late 90s/early-2000s action games are pretty unique and are well worth checking out for anyone who loves some vampire fiction and is looking for something new to play. They may seem a little dated at this point, but they're well worth checking out.
Platforms: PC, PS1, Dreamcast
---
13. The Evil Within
The Evil Within isn't like Vampyr in its combat or RPG systems, but more in its dark tone and it's grisly love of body horror.
The game is a survival horror game that is something of a spiritual successor to the Resident Evil's of yesteryear (particularly Resident Evil 4). The ties to Resident Evil are no coincidence. The Evil Within was developed by Resident Evil creator Shinji Mikami and his Tango Gameworks studios.
It's a tense and exciting horror game that has a satisfying blend of stealth and action. Certainly worth checking out for any fans of horror-themed games and nightmarish monsters.
Platforms: PC, Xbox One, PS4, Xbox 360, PS3
---
14. Bound by Flame
Although Bound by Flame may not have the vampire connections or any horror themes to speak it, it's still a pretty similar game to Vampyr. It's a fairly unique game that puts you in the role of an unwilling hero who gets possessed by a very unhappy demon.
The third-person action, RPG systems, and dialogue options make it an RPG worth checking out if you enjoyed what Vampyr had to offer mechanically.
Platforms: PC, PS3, PS4, Xbox 360
---
15. Technomancer
Technomancer is another action-RPG should scratch a similar itch. It's rich RPG systems and third-person combat, as well as a narrative-driven experience, make it well worth checking out.
The game puts you in the role of reluctant Technomancer Zachariah as he faces off against government forces, the army, and more on the planet Mars in the distant future.
Platforms: PC, PS4, Xbox One
If you think there are other games like Vampyr that should be on the list then feel free to mention them in the comments section below.
Here are 15 games you might want to check out if you enjoyed DontNod's dark vampire RPG Vampyr.
There's plenty of variety here, and some of the games are more directly like Vampyr than others. This is just our interpretation of games that are similar.
Enjoy! Let us know in the comments if you enjoyed any of our recommendations and if you think we missed anything!