Torchlight 2 is a vibrant and colorful loot-driven action-RPG that serves as an excellent alternative to Diablo 3. A colorful, more vibrant alternative that offers to the same exciting action, compelling and oh-so-sweet loot drops, and the engaging and varied character classes and progression.
For the gamers who want to do Modding in the games, like you can use 150 mods at once in Fallout and Skyrim, Torchlight is different ball game in itself. You can only use 10 Mods at a time. That's why we shared the mod-packs for Torchlight 2 rather than mods in those packs.
Most of these mods are available on the Steam workshop.
In this article we will run down 14 of the best mods available for Torchlight 2 on PC.
Best Torchlight 2 Mods You Can't Play Without
---
1. Synergies Mod
The most comprehensive overhaul mod for Torchlight 2. Synergies is the largest, most ambitious modding project ever undertaken for the action-RPG. It adds new classes, new dungeons, a huge number of new bosses, as well as re-balancing the difficulty of the game to make it more challenging and more unforgiving. Essential modding.
Download here.
---
2. Clear Minimap
A nice and simple mod that makes the minimap borderless to avoid clutter and make the UI cleaner. A very nice little mod that improves the minimap in a smart way. After all, every game should have a good minimap, right?
Download here.
---
3. Better Sorting
Better Sorting aims to improve and streamline the automatic sorting of weapons, gear, and gems. It will automatically sort your weapons and gear by rarity, and your gems by rarity and type. It can't auto-sort by level, unfortunately. Still, a nice little mod that makes loot easier to manage.
Download here.
---
4. WoW Style Paladin
World of Warcraft sure does have a cool Paladin class. What if you could play it in a loot game, like Torchlight 2? Well, now you can, thanks to dedicated and very specific mod. It does exactly what you'd expect, it adds a new class that is intended to be exactly the same as the Paladin class in World of Warcraft. Happy shield throwing!
Download here.
---
5. Pretty Damage
A pretty self-explanatory mod that simply changes the look and style of the damage numbers. If you like the look of the numbers in the image above, then check out his mod to have some highly stylised damage numbers.
Download here.
---
6. Better Blood Effects
A mod that aims to make Torchlight 2 more brutal, bloody, and visceral. Adds better blood effects, more blood effects, and longer-lasting blood effects. A great mod if you're looking to cause some pure havoc.
Download here.
---
7. Extra Chunky
Tired of seeing the same old rooms in the same old dungeons? This mod seamlessly adds new rooms to existing dungeons. Extra Chunky adds a chance that some of these uniquely generated rooms will be added to various dungeons in the game.
Download here.
---
8. Darkthan's Classes
A great pack of new classes added to the game, including Witch Doctor, Hunter, Monk, Blackguard, Templar, and Druid. Well-made classes that add some extra variety to the base Torchlight 2 experience.
Download here.
---
9. Brother's In Arms
This mod aims to make your pets more than just pets. It turns your pet into your second character, allowing you to customise its gear, skill trees, equipment, and more. A great mod that a layer of multiple class management, and makes your companion far more effective.
Download here.
---
10. Pet and Fishing Overhaul
This mod overhauls the pet, fishing, and transformation systems. It adds a variety of changes and improvements, including custom overlays for fishing and custom pet inventory screens, improves the buffs granted by fish, and much more.
Download here.
---
11. Dragoon Class
This mod adds a new class, the Dragoon, inspired by the Dragoons found in the Final Fantasy series. Inspired more directly by those found in the Final Fantasy MMOs (11 and 14), they add a new class to play with with some unique skills and abilities. Very nice!
Download here.
---
12. Dwarves
A mod that changes the Berserker class into a dwarf, because dwarves are pretty cool, I guess. A simple mod that adds some dwarves into the world of Torchlight 2, which were sorely missing, obviously!
Download here.
---
13. Fighting Arts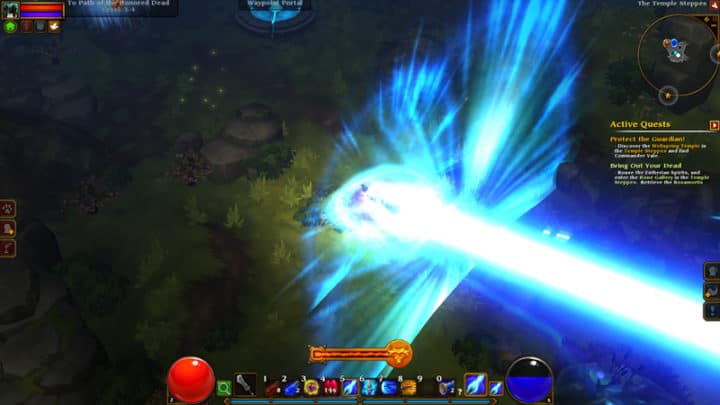 A new class inspired by various anime and manga. A fairly ridiculous character (in a good way) that's sure to add a bit of insanity to Torchlight 2. Check out this chaotic and explosive class for a more dramatic Torchlight 2 experience.
Download here.
---
14. Red Mage
Another Final Fantasy inspired class, the Red Mage mod adds a new spellcasting class to Torchlight 2. The Red Mage has a mix of melee and ranged skills, making it a menace from close range and far. A very nice mod, and a pretty unique class.
Download here.
---
These are 14 of the best mods available for Torchlight II on PC. Torchlight is an awesome action-RPG alternative to Diablo that is a blast to play with friends. These mods help you make the most out of an already great game.
Let us know if you think we missed anything!