Myst is an adventurous puzzle game where players take control of the main character in the Myst Island. It is all about revealing mysterious books that open up new worlds and eras. Gradually along with your journey in the island, you explore several things and get to know the entire story. The article here is to describe you the games like Myst that fulfill your gameplay desire that remain same as Myst.
Gameplay in the Myst offers a first-person perspective with the point and click mechanism. The Game offers multiple endings, so your actions here describe the ending. Now, let's know more about these fifteen alternative games.
On what platforms can Myst game be played?
Myst can be played on Mac OS, Saturn, PlayStation, 3DO, Microsoft Windows, Atari Jaguar CD, CD-i, AmigaOS, PlayStation Portable, Nintendo DS, iOS, Nintendo 3DS, Android
Myst Game Details:
Genres: Graphic adventure, puzzle
Modes: Single-player
Myst IV Revelation System Requirements (minimum)
RAM: 128 MB (256 MB required if running Win XP)
CPU SPEED: 700 mhz
CPU: Pentium III or Athlon
OS: Windows 98/ME/2000/XP (95 & NT not supported)
DIRECTX VERSION: 9.0 (included)
VIDEO CARD: 32 MB DirectX 9 compliant video card(GeForce2+ /Radeon 7000+ /Intel 865G+)
FREE DISK SPACE: 3 GB for minimum install
SOUND CARD: Yes
DVD-ROM: Yes
If you are interested in more puzzle games like Portal, check out our article.
Games like Myst
Check out our 2018 collections of free games like Myst for Android, PC, PS4, Xbox, on Steam with System Requirements.
---
Obduction
The game world offers an alien environment where you as a human gets dropped in a strange place. This place looks like the alien land so the landscapes seem a combination of earth and alien world. Here your journey starts with finding the path back to home, so exploration takes place that gets you several puzzles to solve and step forward.
Gameplay offers the first person perspective that is a point and click system just like Myst, so you are not going to feel the same experience. A unique ability is that you can test the elements to solve the puzzle and this all happens in a 3D environment.
On what platforms can Obduction game be played?
Obduction can be played on PlayStation 4, Microsoft Windows, Mac
---
XON Episode One
Another inspiration for Myst that seems appealing with the beautiful landscapes. A very fine background music always runs along and adds a perfect aura with the spectacular environments.
XON Episode One is an open world game where you feel almost no restrictions and explores wherever you want. The atmosphere contains an alien-like land, so it's like a mixture of land and alien earth regarding technology and other objects.
Gameplay depends on puzzle solving genre where adventure follows you along. The blend of human and alien elements makes it a unique aspect to play. All in all, you are not going to miss Myst after getting into the world of XON.
On what platforms can XON Episode One game be played?
XON Episode One can be played on Android
---
Timelapse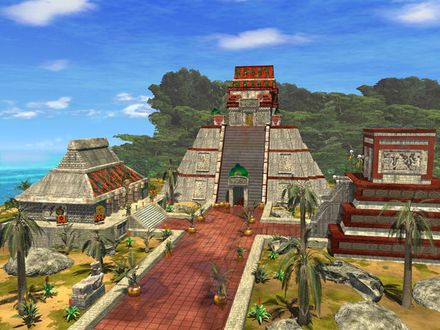 Here the player is on the role of an adventurer who gets a call from the Professor Alexander Nichols. You get an invitation to reach Easter Island but when you reach you find nothing except professor's journal and camera. The entire puzzle-solving scenario is based on the lost city of Atlantis.
From here the gameplay begins that take you to explore several strange lands of Egypt, Maya, and Anasazi. Your mission is to reach Atlantis to get your friend Nichols and for this player must establish a series of several tasks and puzzles. Additionally, gameplay allows you to read that left journal to get help on the adventure.
On what platforms can Timelapse game be played?
Timelapse can be played on Microsoft Windows, Mac
---
Ether One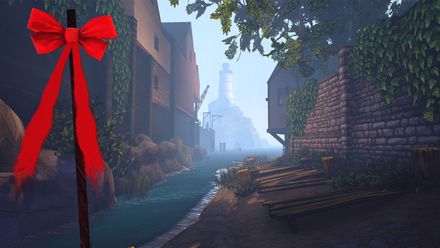 One of the Myst alternatives and in the game you play the role of a memory restorer. You reconstruct the memory of a lady who has been suffering from a mental illness. So the entire storyline depends on getting the memory of patient from their childhood to current and sort them using the proper technology.
The gameplay depends on puzzle solving where you solve several mysteries while restoring the memories. Gameplay takes you in the town of Pinwheel where you start performing tasks. The puzzle solving begins with the most straightforward puzzle and with the time it gets deep and somewhat difficult.
On what platforms can Ether One game be played?
Ether One can be played on PlayStation 4, Microsoft Windows
---
XING: The Land Beyond
The game drops you in the land called XING where your adventure starts after your death, so you work as a ghost in the puzzle solving genre. As your journey begins, you start solving all the mysteries and stories to experience how life seems after death.
So being an afterlife environment, the world of XING always attracts players to try the puzzle based game. The gameplay in Xing offers a first-person perspective where it all depends on your logical and creative mind. There are several environments to explore such as jungle, desert, mountain, and island and all these look so beautiful.
On what platforms can XING: The Land Beyond game be played?
XING: The Land Beyond can be played on PlayStation 4, Microsoft Windows
---
Dream
Here you are in the role of Howard Phillips who is at the young age and spending a boring life that seems stuck. But the adventure begins when you as a character get communicative dreams.
Your journey starts with solving the meaning of these dreams in the form of puzzles and find out more about your future with every solved mystery. The gameplay offers a 3D environment where you discover paths to get the meaning of your life. A unique feature also keeps you from repeating the same environment again and again, and the gameplay offers you three endings based on your actions.
On what platforms can Dream game be played?
Dream can be played on Steam
---
The Witness
The game sets you on an island that is a large open world to explore. It is like a classic form of Myst where you solve each puzzles using the visuals and audios on the track. The character is like roaming on an island which has no memory at all land collecting puzzles to find the existence. This entire journey takes you more than 500 puzzles that you solve and finds clues to discover yourself.
Gameplay seems like making use of puzzle-based genre very intelligently. The game is full of uniqueness that makes you addicted to the gameplay where all the environments seem spectacular to explore regularly.
On what platforms can The Witness game be played?
The Witness can be played on PlayStation 4, Xbox One, Microsoft Windows, Xbox 360, iOS, Android, Mac
---
Machinarium
A game that offers you the point and click style just like Myst. The adventure is full of colorful aura but features no audio. The overall gameplay is based on puzzle solving that sets your path to find those Easter eggs and get collect every part of the story one by one. The dual-tier hint system that gets you, even more, help when you feel lost or stuck.
The gameplay is very engaging as you almost find yourself busy in playing and forget that it's a puzzle-solving scenario. So the game deserves begins here among the Myst alternatives.
On what platforms can Machinarium game be played?
Machinarium can be played on Windows, OS X, Linux, PlayStation 3,4, Vita, Android
---
Atlantis: The Lost Tales
Just like its name, the game takes you to the puzzle solving adventure that is oriented to the lost city of Atlantis. Here you take the role of Seth who is a personal protector of the Queen of Atlantis. Now, after the queen is missing so, you go on the journey of investigating things and finding your queen.
Machinarium
The gameplay is a first-person perspective with 3D graphics that are amazingly decorated within the game world. There are several environments to explore and collect the cures that take you forward to find the queen. As the puzzle goes on you, find a bit difficulty in every phase, and that's what keeps you engaged.
On what platforms can Atlantis: The Lost Tales game be played?
Atlantis: The Lost Tales can be played on Windows, PlayStation, Mac, Sega Saturn, DOS, MS-DOS, IBM PC compatible
---
The Whispered World
The game adds up a clown based fantasy world where you join as Sadwick, a sad clown, getting all weird dreams. The clown feels disturbed with these dreams and decides to take a walk in the nearby forest. There he meets characters and starts getting the meaning of his dreams. So the journey takes you forward solving the mysteries of Chadwick's life.
The gameplay offers you a classic mechanic that is point and click to continue your adventure.
The spectacular aura and the unique mechanisms make it all worth to play. The gameplay brings out the 2D side-scrolling mechanism in the single-player mode with the NPC characters.
On what platforms can The Whispered World game be played?
The Whispered World can be played on Windows, Mac
---
Gray Matter
The world takes you around Oxford, London where you join the character of Samantha who is a magician and performs on the street. Sam's life seems fine until she gets her bike broken and takes shelter in David's mansion. This is where the adventure begins when she finds several types of research of David. Slowly she starts solving them and knows more about the mansion.
Gameplay is point and click where you take up new puzzle via the NPCs where you also sometimes play as the professor David. The puzzle things bring you several types such as visual puzzles, word games, riddles, and some magic tricks too.
On what platforms can Gray Matter game be played?
Gray Matter can be played on the browser.
Platforms: Xbox 360, Microsoft Windows
---
Hiversaires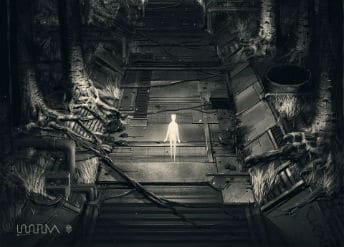 Hiversaires justifies the same genre that is puzzle solving and brings you the point and click, this way it is here as one of the Myst like games. The fantastic thing is the availability of the smartphone platforms for giving you the mysterious play. Another great thing is that Hiversaires doesn't make it too difficult to play. Hence it's like the simplest form of the puzzle solving genre.
Gameplay offers you proper tutorials, so you understand the game world easily. The challenges solving mechanics are satisfying enough, so you believe in your creativity and apply logic.
The soundtrack makes the journey enjoyable, and it is really a mood booster.
---
The Longest Journey
The Longest Journey is more like a complex system for solving puzzles, so you keep scratching your brain to get going in the mesmerizing world. The game world takes you in the parallel universes where being the character April Ryan you can switch between these universes.
There are several objects you get to interact while solving puzzles about the game world. The long length dialogues make it more enjoyable and understandable, and it's a unique aspect too. Other than that, gameplay also brings you several locations that are wid to explore, amazing characters, and a deep amount of content to make the journey long.
On what platforms can The Longest Journey game be played?
The Longest Journey can be played on Windows, iOS
---
Real Myst
If you really miss playing Myst and Real Myst is another game that you must try to experience even more improved gameplay. It is like another form of Myst but with extra features that you can get on IOS or just PC. The game world is huge, so it gives you free roaming in that 3D world. A weather system is activated too so players can feel being in different atmospheres like rain, sunsets, and thunderstorm while moving out puzzles.
The gameplay remains same as the original one where you will feel improved soundtrack, environments, navigation, interaction to the objects, and other exciting features. This way, the game is such a perfect one among the Myst like games.
On what platforms can Real Myst game be played?
Real Myst can be played on Microsoft Windows, iOS, Macintosh operating systems, Android
---
Syberia
A mix up of elements that promotes innovative features plus historical settings too. It is a unique thing about the game that anyone can easily feel while playing. This is the role of Kate Walker who has been regularly making attempts to sell the law firm and maintaining a not so good relationship with her fiancé.
The gameplay requires the puzzles to be solved in a remote village using the third person perspective. Using the mouse controls you can interact to the objects, solve puzzles, and move forward. The game has wide content to offer, and there is no chance of getting stuck with any decision you make.
On what platforms can Syberia game be played?
Syberia can be played on Microsoft Windows, PlayStation 2, Xbox, Windows Mobile, Nintendo DS, Android, OS X, PlayStation 3, Xbox 360, iOS, Nintendo Switch
---
The Secret of Grisly Manor
Almost a Myst clone with it's puzzles and adventure: this game will give you nostalgia for all the point and click games you played in the 90's. 
The premise of this game is that your inventor grandfather has gone missing and left a letter for you that requires you to visit Grisly Manor. Once you arrive, you work on the intricate puzzles that gradually get more difficult in order to get closer to finding and rescuing your grandfather. 
The puzzles are exciting and challenging, and the game has really good graphics. 
On what platforms can you play The Secret of Grisly Manor?
The Secret of Grisly Manor can be played on Android and iOS. 
---
The Lost City
Another game developed by FireMaple Games, The Lost City also has stunning graphics and visuals and is an immersive and fun point-and-click puzzle game. 
Here, your character finds out that the Lost City your grandmother told you about really does exist. As you explore the hidden city, be prepared for beautiful visuals and challenging puzzles that are intricate and progressively more difficult the further up you go in the game. 
With a secret journal that contains hints and clues, the game is all the more exciting as you embark on multiple adventures. 
On what platforms can you play The Lost City?
The Lost City can be played on iOS and Android
---
Vanished: The Island
An adventure game developed by Sky Horse Interactive, Vanished: The Island is an exciting puzzle game set in a tropical island. On a mission to rescue your Aunt Emma after hearing about her sudden disappearance while excavating a Mayan archeological site, you solve multiple puzzles to get further along in the game. 
The puzzles and game have an interesting theme of Mayan history, and you keep a journal of all the important information that you discover along the way. This is definitely exciting for fans of Mayan history and Mesoamerican mythology. 
On what platforms can you play Vanished: The Island
Vanished: The Island can be played on iOS.
---
Zork Series
The interactive fiction computer game series is probably the oldest on our list. The first version of Zork was written in 1977!
The entire game is text, so don't expect any stunning visuals with this gem. However, it has one of the most captivating story lines, and if you play by the rules of the game: you'll be rewarded with some of the most intricate puzzles ever created. In this day and age of over simulation where we keep looking for more and more realistic and immersive visuals, it's a completely new experience to play a game that's just text. 
Zork is also something of a legend amongst coders. Understanding the inner workings and source code of the game is interesting by itself. Give this classic a try if you think puzzles are your thing. 
On what platforms can Zork be played?
Zork can be played on PC Windows and Mac.
---
Conclusion
All the games like Myst follow the puzzle solving genre and each of them features some new and unique. So I am sure you can't go wrong with any of them while finding a Myst alternative.
So keep enjoying playing the alternatives and share your opinions here.